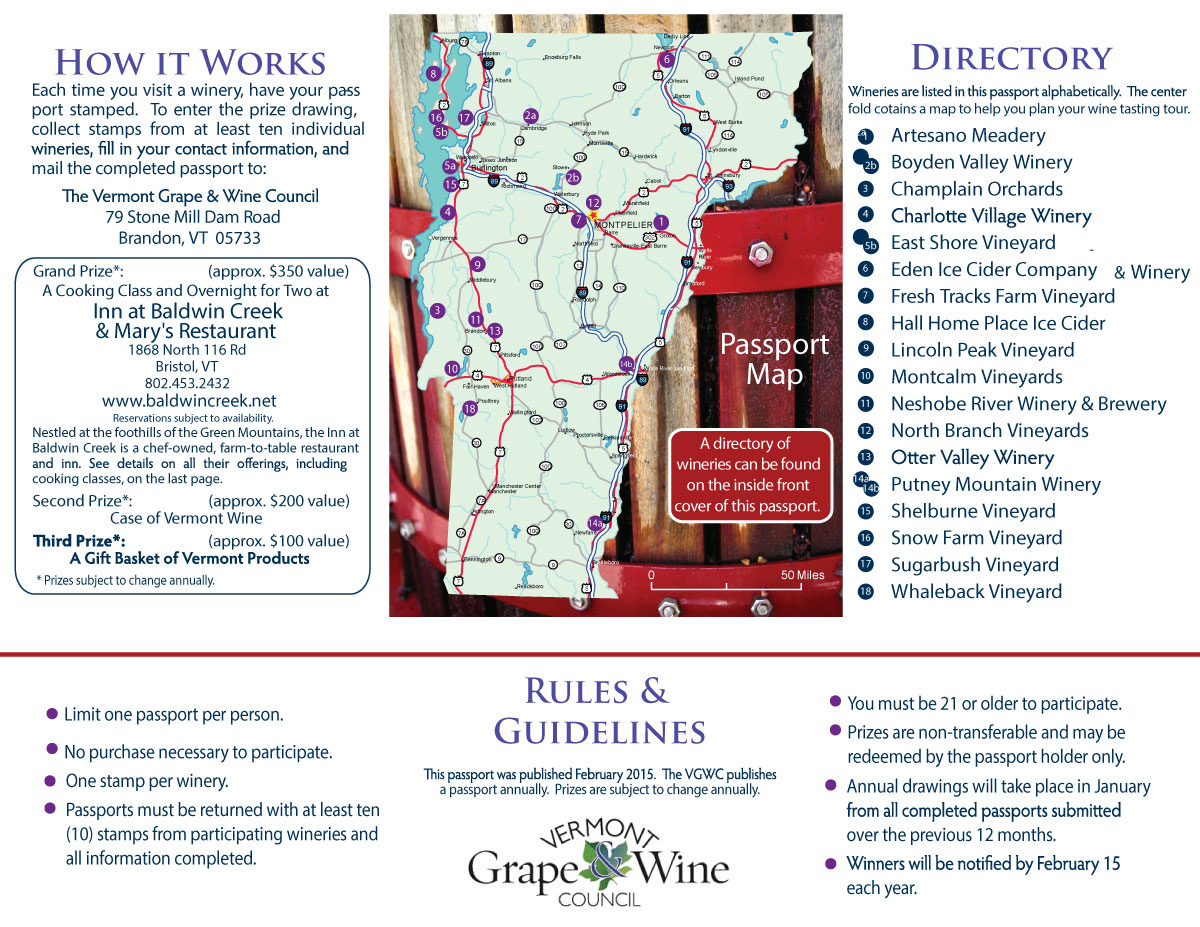 The Vermont Wine Industry
Vermont is home to a small but growing wine industry. Up and coming grape varieties such as Marquette, Frontenac, and La Crescent thrive in Vermont, and make delicious and award-winning wines. Our region is also rich with beekeepers and apple & fruit growers, and our meads, ciders, and fruit wines reflect the wonderful flavors of our state.
Vermont is one of the few regions in the country producing two specialty dessert wines: ice wine, made from grapes that are left on the vine till they freeze; and ice cider, made by allowing vats of apple cider to freeze. Cold winters can be sweet!
The Verm Grape & Wine Council promotes grape & fruit growing and winemaking in Vermont in order to diversify our agricultural base, increase wine-related tourism, and create employment at all levels.